Lucky presentiment results in $180 million lottery bonanza
04-09-2014
A 53-year-old Riverside County resident discovered a strange pattern in his buying. It made Rick Knudsen decide to play the Mega Millions lottery. His presentiment didn't let him down as Knudsen took home a
$180 million jackpot
.
Numbers guy gets lucky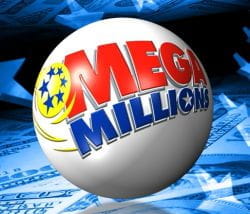 The 53-year-old father of five noted he has a strange fascination with numbers. For that reason, Knudsen noticed something unusual in his buying pattern. He felt lady luck was on his side and he purchased a
Mega Millions
ticket. It shows that we should always go with our gut feeling.
Early retirement
When collecting the
life-changing lottery prize
, Knudsen revealed he had quit his job the day after winning the jackpot. The fortunate man from Calimesa, Riverside County used to work at a roofing distribution firm. Knudsen intends to buy a home in the mountains, where he will enjoy the good life.