Lotto retailer sells second multimillion dollar ticket in 7 months
21-09-2015
Lady luck has paid another visit to Greerton Lotto. A few months ago, a local customer bought a lotto ticket that
hit a $4.5 million jackpot
. The New Zealand retailer has now sold a ticket that has scooped a $5 million windfall. That's what we call 'a lucky store'!
Lotto dreams come true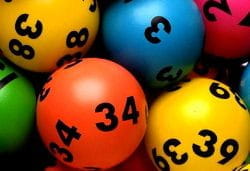 The owner of the shop in Greerton (Tauranga), Belinda Sands, confirmed that the winner still has to come forward. She hopes that the fortunate lotto player will pay another visit to her store. Sands is definitely a big fan of the lotto dream, and she was pretty excited after a customer scooped a
$4.5 million bonanza
courtesy of one of 'her tickets' earlier this year.
Gratifying aspect of work
"Before the first big win, we had never sold a multimillion dollar ticket, and now we have already two", Sands commented. She is still thrilled about the second winning ticket purchased at her store. "Selling a life-changing lotto ticket certainly adds a fun twist to my job. A $1 million jackpot allows you to enjoy a relaxed life, but with
$5 million in cash
you never have to work again", Sands noted.