Lottery winner wishes he could disappear
26-09-2013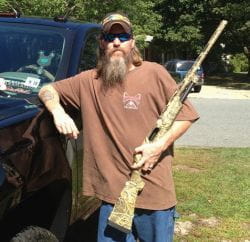 Winning the lottery may seem a marvelous, joyous dream, but it's not always sunshine and rainbow. Meet Willie Seeley, whose life drastically changed last month as he took home a
$488 Powerball jackpot
. To put it mildly, the life-changing windfall has not exactly made him a happier man.
False happiness
When claiming the huge jackpot, Willie revealed that he and his spouse Donna were extremely happy. The Manahawkin resident noted he would definitely continue enjoying stock car races, with the same applying for his passion for
fishing and hunting
. "The Powerball jackpot enables me to do whatever I like to do," the ex-warehouse supervisor commented.
Unwilling to change
However, only four weeks after hitting the
massive Powerball jackpot
, the winning couple wants to escape all attention. "Sometimes we reminisce about the days when life was easy and we received our paychecks every month. The term 'life-changing' has become reality both literally and figuratively speaking. We have always loved our lifestyle, and we were unwilling to give up our way of life," Willie said.
Fed up with money seekers
The couple is fed up with the phone that just doesn't stop ringing. Willie and Donna have refused to appear on national television shows, including
National Geographic
and A&E. The pair is also sick and tired of people demanding money, like those who pretend to be family. "Recently, I used a firearm to scare away a moocher who had entered our premises,' Willie added.