Lottery winner not impressed by $500k jackpot
15-10-2015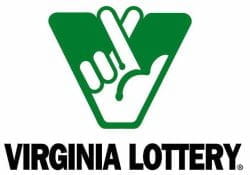 Nothing beats the sensation of winning a staggering cash prize. Manassie Vaughan doesn't agree as he reacted quite surprisingly after collecting
half a million dollars
in the lottery. Was the American businessman bluffing?
Unexpected response
Vaughan was clearly not impressed by the stunning windfall. "A
$500,000 jackpot
is not that much if you consider the amount of money I have raked in with my company in the last couple of years", the lottery winner commented.  
Bluffing or successful
Vaughan's reaction suggested that he's a rather
successful businessman
, or maybe it was a fine example of bravura. Despite his nonchalant response, he couldn't suppress a bit of happiness. The Virginia Lottery will award the Hampton-based retailer a selling bonus check for $10,000, in accordance with federal lottery laws in the US.