Lottery winner appears to be drug gang leader
28-10-2013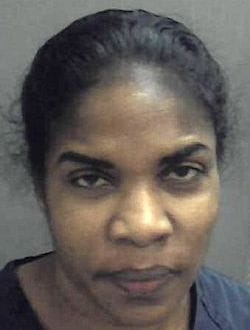 Meet Charmaine Roman, an Orlando resident who enjoyed her wealthy lifestyle after cashing $187,000 in the lottery. In September, authorities detained the 42-year-old woman in connection to a
Jamaican drug gang
. Police investigators found that Roman was the leader of the drug trafficking ring.
Money laundering at casino
Police detectives started monitoring the woman back in 2006. Roman managed the ring's financial affairs and participated in money laundering operations. According to police reports, the 42-year-old
laundered a whopping $3.3 million
at a Las Vegas-based gambling parlor over a two years period.
$187,000 in lottery prizes
Roman cashed in up to 44 lucky scratch-off tickets, rewarding her $187,000 in
lottery winnings
. Criminals paid a visit to her luxurious condo after she had bagged a $15,000 lottery prize. Two months ago, Roman took home $100,000 in cash courtesy of another winning scratch-off ticket. She love to gamble but the drug gang operations were her main source of income.
Drug gang out of business
On September 30, police officers arrested 51 suspects including the gang leader. Detectives recovered
large quantities of drugs
, in addition to various vehicles and 15 firearms. Roman and the other gang members face several charges, including drug-trafficking charges. Police investigators believe that the gang distributed massive amounts of marijuana across Florida.