Lottery ticket purchased at pizza parlor hits $3 million jackpot
30-05-2014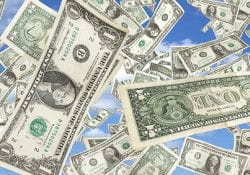 A father of three has experienced an extremely rewarding lunch break. Rafik Sulaiman bagged a
$3 million bonanza
thanks to a winning scratch-off lottery ticket. The Rockefeller Center security officer purchased the lucky ticket on his lunch break.
Lucky pizza parlor
New York Lottery officials awarded eight players, including Sulaiman, with a jackpot. The 58-year-old security guard purchased the $10
scratch-off ticket
at a pizza parlor in Midtown Manhattan, New York. After his lunch break, Sulaiman checked the scratcher and discovered he had won the $3 million jackpot.
No early retirement
The 58-year-old immigrant from Guyana finished his shift, after which he returned home. Sulaiman has no immediate plans for the lottery jackpot, but hopes it will change his life for the better. The Astoria resident chose to have his lottery bonanza paid out as a
one-time cash option worth over $1.5 million
. Sulaiman will continue to work.