Lottery player throws away $1.25 million ticket
15-04-2014
Bryan Adams once sang: "Thought I'd died and gone to heaven." A York resident must have thought he had died and gone to hell after losing out on $1.25 million. The unlucky man scooped the staggering jackpot, but he was unable to claim the lottery prize.
Winning tickets lost
The winner tossed away the winning tickets, which he had purchased at a local convenience store. "Another lottery player noted that we had sold a
$1.25 million ticket
. I thought he was wrong, but the lottery machine confirmed he was right", commented a shop worker.
No stranger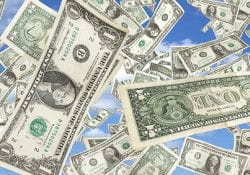 After verifying the details of the winning ticket, she had an idea who the lucky ticket holder was. "I know there's one customer who always buys
25 tickets
, so I knew right away who had won the $1.25 million jackpot", she said.
$100 on lottery tickets every day
The lottery player in question purchases so-called
Quinto tickets
on a daily basis. "He tends to play one or two numbers, and spends up to $100 on lottery tickets each day. I think he bought 25 tickets, each with the same number", the shop worker said.
Huge disappointment
"He was quit realistic, but frustrated at the same time. The unfortunate man came to the store and told us about the
winning tickets
that he had thrown away. Although it was clear that he was the winner, he couldn't claim the lottery prize as he didn't have the tickets anymore. I really felt sorry for him" she added.