Lottery player fails to claim $16 million Powerball jackpot
22-11-2013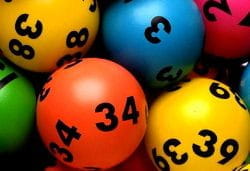 There's nothing more frustrating than missing out on a staggering jackpot, and even more if it concerns a $16 million bonanza. A convenience store based in Hillsborough County (Florida) sold the
winning Powerball ticket
.
Three $16 million winners
Three lottery players each landed a
$16 million windfall
in the Powerball draw on May 25. The other two winners bought their lucky ticket in Louisiana and Delaware. The three tickets featured the winning numbers 02, 06, 19, 21, 27, in addition to the Powerball number 25.
$25,000 bonus
A spokesperson for the Florida Lottery noted that educational purposes will benefit from the unclaimed lottery jackpot. In 2003, a lotto player failed to collect a $53 million windfall. The Florida Lottery awarded a $25,000 reward to the convenience store in Hillsborough County Despite.