Lottery luck strikes both father and son
06-07-2012
Luck has struck an East Providence family twice. First a young man took home $1,000 in cash thanks to a Rhode Island Lottery game. The next day, his father bagged a life-changing windfall worth a whopping
$180,599
from the Wild Money game.
$180,599 jackpot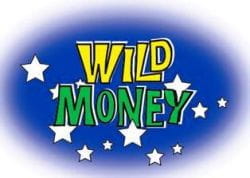 The father hit the $180,599 jackpot after last Saturday's drawing. He claimed the staggering cash prize at the Cranston-based lottery office last Monday. Together with his spouse and son, who had cashed $1,000 in a different Rhode Island Lottery game on Friday, he visited the lottery headquarters.
Time for a holiday
They asked that their names be kept confidential, read a statement from the
Rhode Island Lottery
. The winner from East Providence, Rhode Island will treat his wife to a holiday. However, he still has to figure out what to do with the rest of the cash. The winner purchased the ticket at a local bodega.
Popular progressive jackpot game
The Rhode Island Lottery revealed that the biggest Wild Money prize ($601,206) was won back in 2006. Four years earlier, another lucky player hit a
jackpot
worth $315,869. The Rhode Island Lottery offers only one progressive jackpot game, which is Wild Money. This game is popular due to the jackpot that kicks off at $20,000 and rises until somebody gets lucky.