Lottery employee illegally played Hot Lotto
16-01-2015
Lottery employees are not allowed to buy tickets. Eddie Raymond Tipton however, ignored the ban and purchased Hot Lotto tickets in 2010. One of those entres
hit a $16.5 million jackpot
, which Tipton tried to claim through a lawyer.
Anonymous claim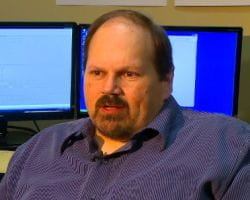 Iowa authorities have arrested the 51-year-old as lottery employees are not allowed to purchase tickets or win prizes. One year after buying the
winning Hot Lotto ticket
, Tipton asked an attorney to claim the $16.5 million jackpot anonymously. The Division of Criminal Investigation launched a probe into the suspicious claim.
Strange lotto case
After a three-year investigation, officers arrested the Norwalk resident. Tipton faces two charges of fraud and he has been
bailed for $10,000
at the Polk County Jail. According to Terry Rich, chief executive officer for the Iowa Lottery, it is definitely a bizarre case. The Iowa Lottery refused to award the cash prize, and the money was added to the Hot Lotto's prize pot.