Life-changing lottery windfall for Weston-super-Mare resident
06-03-2015
An English lottery player has experienced two moments of extreme happiness. At first he thought that one of his lottery tickets had hit a £1,106 jackpot. After checking the lucky ticket again, Paul Newton discovered that
the prize was actually worth more than £1,000,000.
Huge windfall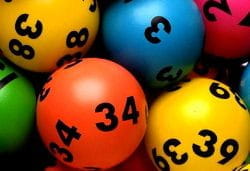 The 55-year-old gambling enthusiast was going through his emails when he learned about the
lottery jackpot
. His tablet computer let him down when he tried to verify the winning ticket again. Fortunately his smartphone enabled him to discover that he had actually won almost £1.2 million.
Overcome with emotion
The guitar trader called his hairdresser to cancel the appointment, and he informed his spouse about the life-changing lottery windfall. "I'm
nearsighted
, so I had to check again. There was stunned silence when I saw the actual lottery prize", Newton commented.
No early retirement
Newton plans to pay off the family's mortgage, and to provide relatives with financial support. The couple will also do some home renovations. Newton added that they both like their work and will not quit their jobs. The guitar salesperson will definitely continue buying lottery tickets as he may find
lady luck
again on his side.