Lawsuit against man who won $338 million Powerball jackpot
12-11-2013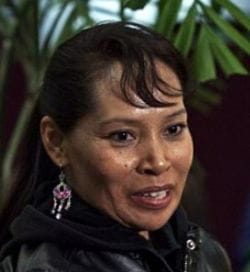 Meet Ines Sanchez, the former partner of Pedro Quezada, who hit a
$338 million
Powerball jackpot in March this year. The unmarried couple broke up, but Sanchez is convinced that her ex-partner is obliged to share the jackpot. For that reason, she has filed a lawsuit against the immigrant from the Dominican Republic.
Lottery cash frozen
Sanchez's lawyers state that the 45-year-old Dominican man could only buy the lucky ticket with money that they had earned jointly. The couple ran a
Hispanic convenience store
in New Jersey. After winning the staggering jackpot, Quezada dumped his partner. Superior Court Chancery Judge Margaret Mary McVeigh has granted the request to freeze the lotto winnings.
Considerable amount gone
Quezada received $152 million in cash after paying taxes. Sanchez's lawyers believe that the 45-year-old Dominican has yet spent a considerable portion of the
Powerball jackpot
. Quezada allegedly transferred $57 million to the Dominican Republic. Sanchez's legal representatives also claim that Quezada donated $5 million to charity, while he reportedly invested $300,000 in a Clifton-based property. Quezada's lawyer refused to comment on the lawsuit.