Jefferson County resident strikes gold twice
14-08-2013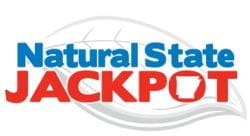 A Pine Bluff man has scooped two staggering jackpots thanks to a couple of winning lottery tickets. His winning streak started on July 29, when he bagged a $250,000 windfall in the Natural State Jackpot (NSJ) drawing. Yesterday, Bealer (no first name given) cashed in a
lucky $1,000,000 Riches ticket
.
Lucky gas stations
A spokesperson for the Arkansas Lottery Commission said that the Pine Bluff resident purchased the fortunate Natural State Jackpot (NSJ) ticket at a local filling station. Additionally, Bealer bought the winning $1,000,000 Riches ticket at another
lucky gas station
on Sulphur Springs Road in Pine Bluff.
Two $1 million cash prizes
At a news conference Bealer was asked what he planned to do with the money. The Jefferson County resident revealed he would use the first cash prize to settle some debts. Bealer noted that he would put the $1,000,000 cash prize in a savings account. The spokesperson added that there are still two $1 million cash prizes up for grabs in the $1,000,000 Riches game.