Jackpot worth £63.8 million still unclaimed
11-06-2012
Last Friday's EuroMillions' drawing resulted in a £127.6 million jackpot. One of the two winners, a British ticket holder, still needs to claim his/ her share of the cash prize. The other winner of the jackpot, which followed after a double rollover, comes from Belgium.
Holiday or work lottery pool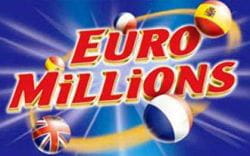 "There can be many reasons why the winner has not come forward. Maybe it concerns a work lottery pool or the winner may be enjoying a holiday outside the UK," read a statement from the National Lottery.
Travel around the world
One thing is for sure, the winner will be able to enjoy a life of a millionaire. A Scottish couple took home the EuroMillions jackpot worth £161 million almost one year ago. Colin and Chris Weir treated their children, Jamie and Carly, and created a charitable foundation. It remains unclear if they have started their planned travel around the world.
Jackpot worth £228.6 million
In 2009, an Italian ticket holder scooped £128.3 million in cash courtesy of the EuroMillions
lottery
. Three years earlier, a lottery player took home £228.6 million in cash. In February 2010, two Cirencester residents won £56 million in cash thanks to the EuroMillions lottery. They invested the money in an eco-mansion and donated their previous house to their cleaner.