Jackpot winner donates $2,000 to robbery victim
04-12-2012
A former Air Force sergeant has already done a good deed for Christmas. Carlton Williams won $24,000 at a casino and decided to donate $2,000 to a robbery victim. That's what we call '
a touching Christmas present
'.
Heartbreaking story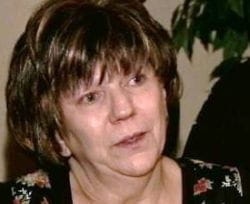 Williams read about a robber who took a wallet, with $300 inside, from a Tacoma woman. The money was intended for her daughter's Christmas present. Debbie Beck suffers from ovarian cancer and has a cancerous tumor. "It was a heartbreaking story," the retired Air Force sergeant commented.
Piggy bank money
It was obviously extremely difficult for Beck to tell her 7-year-old daughter the bad news. "My daughter J'Shayna offered me her piggy bank money to buy presents," Beck stated. Williams decided to donate $2,000 so that she could buy Christmas presents. "I'm pleased to offer you the money, which is a gift from god," Williams said.
Generous jackpot winner
Beck revealed that she would treat her daughter to a stuffed bear. Additionally, she will use the money to help other people. The former Air Force sergeant also donated some of his casino winnings to his relatives and friends who could use some financial support. We have to say that everybody at
BestOnlineCasino.com
was touched by this story. Have a nice Christmas!