Irish lotto player wins €10.6 million jackpot
31-01-2013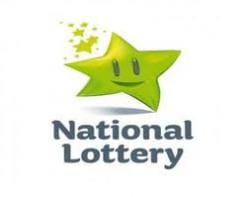 An Irish gambler has cashed
€10.6 million
thanks to the National Lottery. Her or she bought the €6 ticket at a store located at Liberty Square, Thurles. The fortunate winner has yet to step forward to claim his/ her massive €10.6 million jackpot.
€11.5 million jackpot
In March last year, two lottery players took home a similar cash prize. Giustina Macari from Kildare and a couple from County Meath shared a jackpot worth a whopping €11.5 million, rewarding them €5,763,000 each. The winners may have followed the example of a
Canadian couple who decided to continue working
despite their €18 million jackpot.
National Lottery Ireland
The National Lottery Ireland is the state lottery. It was founded in 1986 to support other industries, including recreation, health and welfare, sports and arts. Since the beginning of the National Lottery, more than €4 billion has been raised for good causes. A huge number of lottery players have won massive cash prizes over the years.