Hard time convincing $6.2 million jackpot winner
06-12-2013
Tammy Schwartz-Strobel had become suspicious due to many lottery scams that have surfaced lately. Her husband bagged a
$6.2 million lottery jackpot
, but Tammy thought she was dealing with a criminal rather than a lottery official.
Hard to convince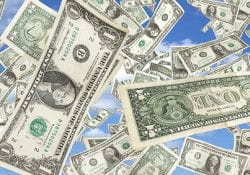 "I was fed up with them, and after a few minutes I hung up the phone," the skeptical woman said. The lottery official called three more times, but the Long Island woman
refused to answer the phone
. Finally Tammy answered the phone again and decided to let her husband, Alan Strobel, call them back.
Completely unexpected call
Alan Strobel purchased the winning lottery ticket. However, he wasn't convinced of the genuineness of their intentions. "I first verified some details before I called the number which they gave to my wife. Nobody expects a call from a lottery official saying you have won a
multimillion dollar jackpot
," Strobel commented.
Unbelievable
He selected the winning numbers based on several special dates. Strobel purchased the fortunate ticket through a subscription service. The couple chose the cash option for their $6.2 million prize, which is worth
$3.9 million after taxes
. "I still have a hard time believing we have won a jackpot of this magnitude. It's a wonderful feeling to win," Tammy added.