Grosvenor Casino slot machines spill out two massive jackpots
05-02-2014
Grosvenor Casino in Northampton has found itself yet another big winner, two actually. Sherienne Symonds left the gambling venue with
£11,000 in her pockets
. The other winner, who asked that her name be kept confidential, picked up a cool £10,000 jackpot. Both women were spinning the reels of the slot machines at Grosvenor Casino.
First two winners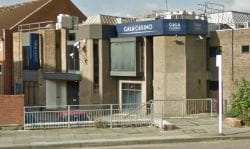 It's the first time that the Northampton-based gambling parlor awarded a staggering cash prize after new jackpot slots rules came into force last month. "These two ladies are the first players to win a jackpot after the new legislation came into force recently. Maybe
lady luck
is on Northampton residents' side," a spokesperson for the casino told.
Progressive jackpots
There are three changes in the legislation around jackpot slots:
the maximum bet for so-called 'category b1 jackpot machines' has gone up from £2 to £5
the jackpot amount has been upgraded from £4,000 to £10,000
networked slots with a maximum progressive jackpot of £20,000