Greek man loses $6 million lottery case against ex-wife
14-10-2014
Marriage problems can be tough, and even more when it involves a life-changing windfall. That's exactly what happened with a Greece couple. Mrs Eufrosin took home
$6 million in cash
courtesy of a winning lottery ticket, six months after her divorce.
Legal costs rather than jackpot cash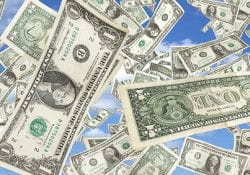 Mr Eufrosin filed a lawsuit in an attempt to demand his portion of the $6 million jackpot. The Greek gambler claimed that his ex-spouse purchased the winning entry with funds she jointly held with him. A judge has not only
declined the claim
, but also ordered Mr Eufrosin to pay all legal costs.
Winning lottery venture
The Greek couple was married for two decades, and the
legal lottery brawl
lasted nearly 24 months. They started playing the lottery since the eighties. In 2008, Mrs Eufrosin decided to buy lottery tickets together with her sister. They purchased ten entries collectively worth $59.45, and one of them hit the $6 million bonanza. It remains unclear why Mrs Eufrosin awarded her sister only a sixth part of the lottery windfall.