German woman throws away £330,000 lotto jackpot
27-01-2014
Meet 63-year-old Angela Maier who took home £330,000 in cash courtesy of a winning lotto ticket. The German woman decided to celebrate the bonanza with bubbles, but after five bottles she lost control and destroyed the £330,000 lotto jackpot.
Unpaid bill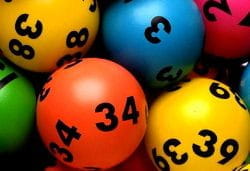 Maier tore the banknotes into pieces and
flushed them down the toilet
. Why did she do that? Well, the 63-year-old woman from Essen had received a bill from her husband's care home. She was left with the unpaid bill after he passed away.
Flushed down the toilet
The German woman became frustrated as she feared that her
lotto windfall
would vanish like fresh snow. For that reason she preferred to flush the ripped-up banknotes down the toilet rather than using the money to pay the medical expenses.
Made up story
German media are not convinced that the incident actually happened. Maybe she made the whole thing up to protect her lotto bonanza as it's hard to prove. In the meantime, Maier has paid the bill in order
to avoid legal problems
.