German online slot player hits $226,053 jackpot
22-08-2014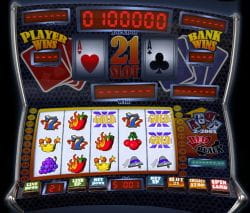 Nothing beats the feeling of winning a massive cash prize. An online slot player from Germany can bear witness to that fact after scooping a
$226,053 bonanza
thanks to the Slot 21 game. The massive windfall left him totally overwhelmed.
First big win
The fortunate player in question, who only wants to be referred to as Sascha K, was obviously excited about the bonanza. "It's the first time I have won a jackpot of this magnitude. I have to admit I don't play very often, which makes the jackpot
even more surprising
", Sascha K commented.
More time to let it sink in
The winner said he isn't sure what he will do with the jackpot as he needs more time to process the exciting event. "My wife and I still can't believe we have won such a staggering cash prize. We have no immediate plans for the windfall, but we will probably spend it on multiple things", the
fortunate slot player
added.