Fujifilm employees hit €3.37 million lottery jackpot
31-01-2011
A work syndicate has rewarded five employees at Fujifilm Sericol a jackpot on the National Lottery. The five factory workers share a €3.37 million lottery jackpot.
Fujifilm employees
A Fujifilm employee commented: "We are pleased that one of our colleagues, who got laid off last year, remained in the
syndicate
." Another worker stated: "One of the winners was completely shocked. There was obviously some jealousy among the other syndicates at the company."
Lottery jackpot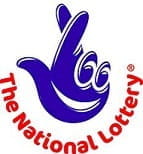 Thanet celebrated its previous large jackpot in 2007 when Neil and Kate Chester cashed €9.87 million. The couple was living separately at the time and Neil Chester had been laid off five months earlier. Kate Chester is a mother of four children and now lives in Margate. Neil Chester decided to buy a house in Guernsey.
National Lottery
The area of Kent is one of the most rewarding areas in the UK, according to the National Lottery. Medway has celebrated the most lottery
jackpot
winners since late 1994, as one in 6,430 adults has cashed in the National Lottery.