Former taxi driver scoops $11.5 million jackpot
13-08-2014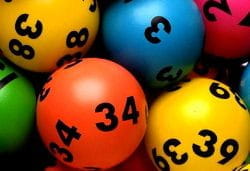 Meet Leroy Beckford, a New York City resident with Jamaican roots who has become an instant millionaire. The 83-year-old retiree took home
$11.5 million in cash
thanks to a winning lotto ticket. "It's a great feeling and I'm really excited about the win", Beckford commented.
Surrealistic sensation
The former taxi drives buys lotto tickets on a daily basis, and he purchased the winning one at a local supermarket. One of his friends verified the numbers as Beckford just couldn't believe he had won a jackpot of that magnitude. "It was overwhelming and it all seemed so unreal. My daughter was the first one I shared the news with", the 83-year-old
lotto winner
said.
Comfortable retirement
Beckford decided to take the cash value of the annuity prize and will receive a one-time payment of $4,591,672 after taxes. "After a
life of hard work
, he deserves this stroke of luck. The lotto jackpot enables him to comfortably enjoy his retirement", his daughter Michelle noted.