Former lottery worker sentenced to jail
10-09-2015
An ex-lottery worker couldn't resist the temptation to commit fraud. In 2010, Eddie Tipton rigged the Iowa Lottery's computer system in an
attempt to 'win' a $14 million jackpot
. The 52-year-old man, who worked since 2003 for the lottery company, has now been handed a 10-year prison sentence.
Cheating security officer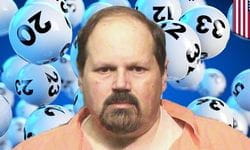 The information security director used a program to manipulate the Hot Lotto computer system. He was smart enough to remove the software in an attempt to hide the fraud. Subsequently, Tipton asked acquaintances to claim the
multimillion lotto prize
, but without success.
Violation of trust
Tipton was handed the maximum sentence due to the fact that he
misused his position
as a security official. The judge noted that the jail term was also necessary to discourage others from committing the same offence. The Norwalk resident could not be reached for comment.
Arguments for probation
His lawyer, Dean Stowers, claimed that the Iowa Lottery didn't suffer any financial losses as a result of the fraud. For that reason,
probation would be more appropriate
, according to Stowers. Additionally, Tipton has always been an exemplary citizen, which would also justify a suspended prison sentence.