Former Australian friends in court over $3.5m jackpot
15-04-2016
Two former buddies from Australia will meet again, but this time in court. Ismet Porcic reportedly missed out on a $3.5 million lotto windfall after
his friend stole the winning ticket
. For that reason, Porcic has taken legal action against Gabriel Zacharia.
$3.5 million portion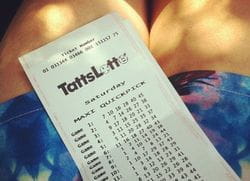 Porcic, a gambling enthusiast from Preston (Melbourne) bought several Quick Pick entries at a retailer in September 2014. The lucky ticket hit a one-sixth portion of the $21 million prize pot. Porcic alleges that Zacharia collected the $3.5 million fortune after he had taken
the winning Quick Pick entry
.
Lottery ticket disappeared
The Preston resident has requested a review of videos from the surveillance cameras at the retailer. Additionally, Porcic has requested that the lucky entry should be analyzed by a professional as he believes that
Zacharia's fingerprints
are on it.
Suspicious behavior
After the ticket disappeared, Porcic tried to contact his friend, but Zacharia has always refused to discuss the matter. For that reason, Porcic believes that Zacharia
stole the ticket
and secretly claimed the $3.5 million cash prize. One thing's for sure: the legal battle between the former friends is far from over.