Florida residents pick up $207 million Mega Millions prize
30-04-2014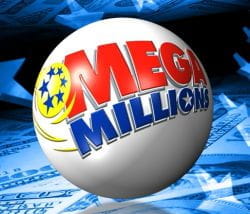 Meet Raymond Moyer and Robyn Collier, an ordinary couple from Brevard County, Florida. Well, not that ordinary as they claimed a multi-million dollar lottery prize. The lucky duo shared a Mega Millions jackpot of $414 million, which comes to a
whopping $207 million
.
$115.5 million check
A spokesperson for the Florida Lottery confirmed that they chose to receive the payment as
one lump sum
, which comes to $115.5 million. Raymond Moyer and Robyn Collier set up a trust to manage the fortune. For that reason, the $115.5 million check was made to the Cobie and Seamus Trust.
More winning tickets
Additionally, the
Florida Lottery
will award a Sunoco gas station a selling bonus check for $100,000. The Merritt Island service station sold a winning Quick Pick ticket for the March 18 drawing. Another lucky ticket was sold in Maryland, but the winner yet has to come forward to pick up his/ her lottery prize.