Finn charged for failing to return €15,000 jackpot
20-02-2015
Nothing beats the sensation of winning a cash prize, which makes it hard to say goodbye to your new fortune. A man from the Finish town of Lieksa can bear witness to that fact after failing to return a €15,000 lottery jackpot. He now faces
charges of embezzlement
, read a statement from the North Karelian Police Department.
Wrongly transferred lottery cash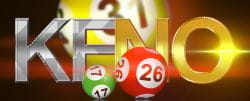 Last month, a 35-year-old lottery player took home the
keno
prize. The next day he tried to claim the money, but he discovered that the prize had not been paid into his account. A spokesperson for the bank confirmed that the money had been transferred into the account of the 62-year-old man.
Indictment after police investigation
The 35-year-old
lottery winner
decided to inform the police about the wrongly transferred funds. Police sent the results of an initial investigation to the prosecutor, which has resulted in the indictment. Authorities have seized the lottery winnings, while no other people are suspected in connection with the alleged lottery embezzlement.