EuroMillions winner assaulted by fitness trainer
05-10-2015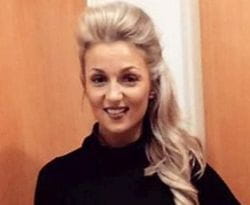 Matt Myles pocketed a whopping £1 million in cash courtesy of a winning EuroMillions ticket last year. After that stunning win,
his girlfriend assaulted him
. Carla Chamberlain has been ordered to pay £650 in damages, plus another £500 in court costs. The 24-year-old fitness trainer also faces a 1-year protective order.
Horrifying event
After winning the
EuroMillions jackpot
, Myles enjoyed a trip around the world. When he returned he decided to give his relationship a second chance. That wasn't much of a wise decision as a night out resulted in a rather painful experience for the 28-year-old lottery millionaire. Chamberlain punched him in the face, while she also squeezed his nuts.
Still a taboo
"Hitting a £1 million
lottery jackpot
was definitely a life-changing event, but it was followed by a horrible moment. Most male victims of harassment feel embarrassed and prefer not to talk about it, but they should as it's a very serious and painful matter"', Myles commented. Approximately a third of all victims of harassment are men, according to surveys.