EuroMillions ticket-holder from France wins £134 million jackpot
14-11-2012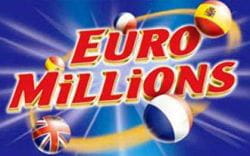 November 13, 2012 has become an unforgettable date for a French EuroMillions player after winning a £134 million jackpot. This life-changing windfall exceeds the previous record in France, set by a fortunate punter who took home more than £5.5 million in cash courtesy of the EuroMillions lottery. Additionally, this latest win is the second biggest jackpot ever won in Europe, following a £148 million win by a British couple.
221st richest French citizen
EuroMillions lottery operator La Francaise des Jeux (FDJ) refused to reveal where the lucky ticket had been sold. The winner is set to become the 221st richest resident in France. A FDJ spokesperson stated that the ticket-holder has 60 days to come forward. The EuroMillions lottery is only available in nine EU countries, and the jackpot for next Friday's draw has been set at £12 million. Yesterday we reported about a
British gambler who had won more than £72k
thanks to an online slot.