EuroMillions millionaire accused of assaulting his partner
27-08-2015
Meet Ryan Magee, an IT professional who became an instant millionaire seven years ago. The 34-year-old took home a staggering £6.4 million in cash courtesy of a lucky EuroMillions ticket. He now faces four charges of assaulting his girlfriend. He was also accused of
trying to choke the woman in question
, but that charge has been dropped.
Rewarding intuition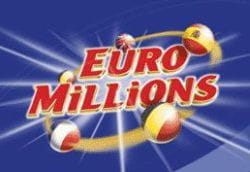 The Eglinton resident felt that
lady luck
would be on his side, so he purchased eleven EuroMillions entries at several retailers. His intuition didn't let him down as one of the tickets hit a £96 million jackpot, which he shared with fifteen other punters. Magee has lost almost every penny of the money he won in the EuroMillions draw seven years ago.
End of wealthy lifestyle
The 34-year-old lottery millionaire decided to purchase a
Ferrari
worth a stunning £170,000. However, Magee lost control of the fancy sports car, followed by a horrible crash. The IT professional also lost his business, while he was also confronted with a failed marriage. For that reason, Magee had to sell his luxury villa, which included five bedrooms, and wellness facilities. The father-of-one is to appear in court on September 29.