EuroMillions jackpot winner donates €33 million
04-08-2014
Sometimes it seems that big-hearted people are on the verge of extinction. A woman from Strabane, Northern Ireland is a living example of such generous person. Margaret Loughrey will
give away €33 million
of the €34 million she won on the lottery. Touching, isn't it?
Love for her hometown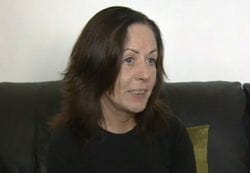 After winning the life-changing
lottery prize
, Loughrey has been provided financial support to the less fortunate. The Northern Ireland woman was jobless when she bagged the jackpot in late 2013. Loughrey will invest €16 million in the renovation of the city where she lives.
Investment plans
"Immediately after scooping the jackpot I decided to use the money to
revamp my hometown
. I will keep €1 million, while I have already used €16 million to support other people", Loughrey said in an interview. She plans to invest approximately €1.25 million in the Herdman's Mill in Sion Mills, which should attract tourists.
Never forget where you're coming from
Loughrey purchased the winning ticket after visiting the job center as she was unemployed at the time of the jackpot win. The 48-year-old woman decided to give away most of the money as she knew the life of a poor person. "My former situation is the reason why I'm
sharing my lottery fortune
with other people", Loughrey added.