Duncan resident claims $1 million lotto jackpot
09-12-2014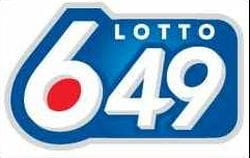 Lady luck seems to be on Duncan residents' side after another local has won a staggering lotto prize. This time it's Brian Miller who bagged a
$1 million lotto jackpot
. That's what we call 'a life-changing Christmas present'.
Luck does strikes twice
Miller purchased the
lucky Lotto 6/49 ticket
at a local supermarket. He buys tickets on a regular basis, but the recent bumper win in Duncan intensified his lotto excitement. Miller assumed that another jackpot win in Duncan would be unlikely. Nevertheless, he bought a lotto ticket, which hit a staggering jackpot.
No extravagant plans
The Canadian punter verified his ticket at a gas station, leaving both the ticket-holder and the store clerk
speechless
. Miller went home to inform his spouse about the lotto jackpot. The winner said he has no immediate plans for the windfall, but hopes it will change his life for the better.