Disability allowance despite £5.5 million jackpot
03-10-2012
A British lottery winner continued to collect welfare benefits despite winning a £5.5 million lottery jackpot. Lawrence Candlish failed to inform officials about his windfall. The 38-year-old Gateshead resident bought a home in Spain. Candlish received £13,365 in disability allowance and didn't inform officials about his move to Spain.
23-year-old millionaire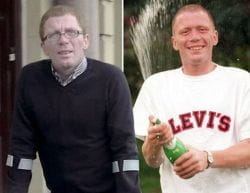 Lawrence Candlish bagged £5.5 million in the lottery 15 years ago. At the time of the life-changing moment, Candlish was 23 and worked as a machinist. He shared the money with his family, including his sister Melanie Batey who lived with him. They both falsely claimed more than £36,000 in disability allowance.
Fraud charges
The lottery winner moved to Alicante, where he purchased a house. Together with his father he opened a bar and restaurant in the Spanish city. However, Candlish lost all the money and his father committed suicide three years ago. Subsequently, his bar and restaurant went bankrupt. Melanie and Lawrence have been found guilty on fraud charges.
Drug overdose
This case has similarities to
yesterday's story about an American woman
who was found dead. Amanda Clayton won $1 million in the 'Make Me Rich!' game show, but she failed to inform the Department of Human Services and continued receiving welfare benefits. It appears that she died from a drug overdose, leaving two children behind.