Derbyshire residents fantasize about £143 million Euromillions prize
22-10-2014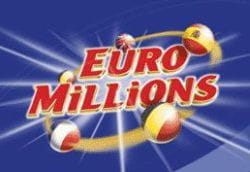 Looking for a life-changing jackpot? In that case a Euromillions ticket is an interesting option as tonight's
jackpot is worth £143 million
. Derbyshire residents are already fantasizing about winning the staggering lottery prize.
Holidays and fancy cars
Mark Richard Hewitt would resign from his job and enjoy multiple holidays after winning the Euromillions jackpot. Spireite Marie Catherine England would use the money to build the house she has been dreaming about since she was 12. Additionally, she would treat her family to a fancy holiday, and buy both an
Aston Martin
and a
Range Rover
.
Noble plans
Simon Moody has charitable plans for the
Euromillions cash
. Sheffield Children's Hospital would benefit from his lottery win, while he would also donate some of the money to local artists/ groups. Moody himself would quit his current job, and he would start working as a photographer. We will keep our fingers crossed for all Derbyshire residents.