Crucial tips for lottery players who win big time
23-09-2013
Life-changing jackpots definitely have a massive impact on someone's life. A couple from the Hokitika township  knows what they talk about after hitting a
$15.7 million lotto jackpot
. The new millionaires are happy to share two crucial tips with those who take home a multi-million windfall.
Financial support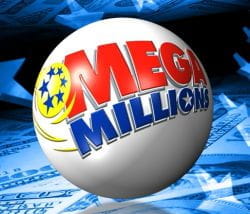 For starters, winning lottery players should hire a financial advisor who can provide vital support, especially during the first stages. Think about jackpot-related issues, including  claiming the cash prize, managing your portfolio, planning your cash-flow and protection of your asset.
Identity protection
The second crucial tip is all about anonymity. We strongly advise jackpot winners to share the exciting news with only a few close family members and/ or friends. You will be flooded with requests from money seekers if you tell everyone about it. For that reason, we recommend to keep your identity secret from the press and the public.
$400 million ticket
Powerball jackpots always generate a lot of media attention as they tend to climb to record heights. Last week, a
$400 million Powerball ticket
was sold in South Carolina. Lottery officials revealed that the lucky ticket was purchased at a Lexington-based Murphy Express gas station.
$656 million jackpot
A $400 million jackpot is obviously a huge amount of money, but the
Mega Millions lottery
still holds the record. In March last year, one lucky gambler took home $656 million in cash thanks to a winning Mega Millions ticket. We sure hope that the winner hired a financial advisor and kept his or her identity secret.