Clock is ticking on unclaimed $1 million Lotto Max ticket
22-12-2014
Time is running out to claim a $1 million prize, according to Saskatchewan Lotteries. On December 20th of last year, a Lotto Max player purchased the winning ticket. However, her or she has failed to claim the staggering jackpot, and today is the
last chance to come forward
.
$1 million lotto jackpot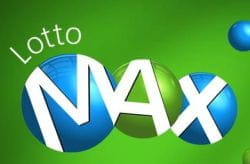 Checking their lotto tickets is definitely worth the effort for Canadians as a $1 million prize is at stake. The jackpot money will
flow back to Saskatchewan Lotteries' prize funds
if the winner fails to come forward today. The winning ticket features the numbers 9, 17, 20, 27, 36, 38 and 42, read a statement from Saskatchewan Lotteries.
Mystery retailer
It remains unclear where the fortunate lotto player purchased his or her ticket. Saskatchewan Lotteries declined to reveal the name of the retailer where the ticket was sold. The spokesperson confirmed that the lucky ticket wasn't sold in Saskatoon, nor Regina. There are some
jackpots which go unclaimed
, but it doesn't often happen with a prize of this magnitude, the spokesperson added.