Casino player hits $97,797 slot jackpot
02-06-2015
Spinning the reels of a slot machine can be pretty exciting, but it feels even better if you win a nice cash prize. Chon Nguyen's big win certainly confirms that notion after
cashing a staggering $97,797.57
at the Maryland Live Casino.
Interesting jackpot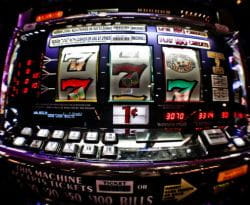 The Jessup resident was enjoying one of the penny slots when she struck oil. Nguyen crowned herself the first player to scoop the 'giant jackpot', netting her almost $100,000 in cash. The giant jackpot
kicks off at $50,000
, and increases with every real-money spin on one of the connected gambling machines.
Extremely rewarding online slots
If you're into massive jackpots you may want to try your luck at an online casino. Gambling sites are packed with extremely rewarding slot machines, such as
Mega Fortune
and
Hall of Gods
.
Royal Panda
is a great example of a trustworthy online casino that offers many generous online slot machines, including the infamous duo mentioned above.