Canadian jackpot winners will continue working
28-08-2012
A couple from Orillia, South-Central Ontario, Canada has cashed in their winning ticket. Susannah and Ron Higgs hit the $25 million jackpot in Friday's Lotto Max drawing. They plan to buy a lakefront home, while also donating to several charities in Orillia. Additionally, their family will also benefit from the jackpot worth a whopping $25 million.
Continue working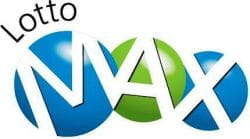 Despite the life-changing windfall, Susannah and Ron will continue working. Actually, they will start working again within a few days. 59-year-old Ron is employed at a steel mill, while his spouse works at a local engineering firm.
How to spend the money
"We first want to give some of the winnings to our relatives, after which we will donate some cash to several local charities. Subsequently, we will go on a short holiday and then resume our work. That gives us time to determine how we will spend all the money," Susannah commented.
Big prizes start at $10 million
Lottery fans can buy lotto max tickets all over the country. Big cash prizes kick off at $10 million. The $5 tickets feature 3 sets of numbers and players select 7 numbers ranging from 1 to 49. They can also select the 'quick pick' option. Lotto Max drawings are scheduled every Friday.