Back to work despite $22 million jackpot
26-02-2016
Most new millionaires resign their jobs, but Rob Goertzen seems to be an exception. The 44-year-old gambler
cashed a stunning $22 million
in the Canadian lottery. However, Goertzen has not quit his job although he has become financially independent.
No personality change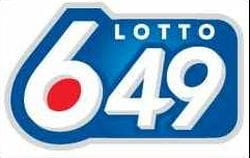 The day after claiming the multimillion lottery windfall, the Canadian gambling enthusiast and his partner got up at 5 o'clock in the morning to go to work. The couple hopes that the
staggering lotto jackpot
will change their lives for the better. At the same time, they are determined to remain the same persons they were before winning the jackpot.
Longer holidays
"After we realized we had scooped the life-changing cash prize, we agreed that the fortune should not change who we are", the fortunate lottery player noted. "For that reason, we will
not quit our jobs
." The couple plans to use the money for multiple vacations, which will obviously be a bit longer.