Australian lotto player scoops $22.2 million jackpot
04-09-2013
An unknown lotto player based in Western Australia has landed a
jackpot worth a whopping $22.2 million
. The fortunate gambler in question has become the fourth jackpot winner so far this year. Lotterywest celebrated a Perth suburb resident who cashed $20 million thanks to a winning Powerball ticket in February.
$30 million record jackpot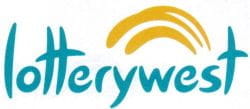 Only two punters in Western Australia took home more in cash than the latest winner. Both in 2001 and 2007 a lotto player bagged a $30 million cash prize. Four months ago, a
lucky Powerball player
claimed a jackpot worth a whopping $10 million. Another lucky family won $20 million in cash thanks to a lucky Powerball ticket.
$25 million in jackpots
There have been 56 local Division 1 winners so far this year, according to the Lotterywest spokesperson. "We saw 51 local Division 1 winners during the same period in 2012. Additionally, six local Division 1 players jointly won over $25 million in cash during the past four days. We are ready to celebrate more winning lotto players from Western Australia."