Australian lottery cheater comes clean
26-05-2015
An Australian lottery winner has confessed he took home a
$16.7 million jackpot
in October last year. However, Gary Baron alleges he won the life-changing cash prize with one of his own Powerball tickets. His colleagues claim the lucky ticket in question was part of the office pool.
Legitimate winner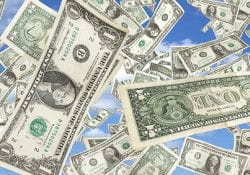 The 49-year-old pensioner has declared that he purchased an extra Powerball ticket in addition to the tickets for the office pool. For that reason, Baron is convinced that he's entitled to the $16.7 million lottery bonanza. His colleagues are not convinced, and they have taken
legal action against the lottery millionaire
.
Suspicious events
The group smelt a rat when Baron quit his job only a few days after the drawing. Things became even more suspicious when a female workmate, who reportedly has a relationship with Baron, also resigned. They also discovered that their logistics firm had delivered a
bottle of champagne
at Baron's home on behalf of the lottery company.