Australian gambling fan scoops $1 million jackpot
30-11-2015
Nothing beats the sensation of winning a staggering jackpot. A Geelong resident can bear witness to that fact after
scooping one million dollar in cash
courtesy of a Tattslotto ticket. The fortunate gambling enthusiast in question bought the winning ticket at a local news agency.
Rewarding game of chance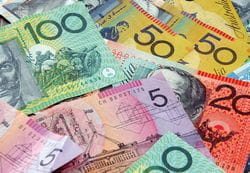 A spokesperson for Tattslotto confirmed the stunning win, and added that the winner had declined to be identified. Two other Victoria residents also scooped a division one prize in the latest drawing, which proves how
rewarding Tattslotto tickets
can be.
Unbelievable event
The new millionaire was obviously shocked when she discovered that she had won the life-changing jackpot. "I'm still in disbelief as it's such a
breathtaking experience
. It will take some time to process the whole thing. I verified the numbers several times as I just couldn't believe it", the Geelong woman commented.