Aucklander in no rush to claim $33 million jackpot
05-10-2013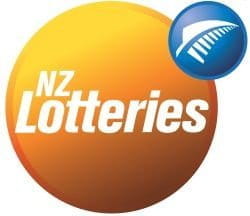 A fortunate lotto player has become an instant millionaire thanks to a winning Powerball ticket. The Auckland resident, who has opted to remain anonymous, took home
$33 million in cash
. Nevertheless, he didn't let the life-changing jackpot interfere his daily routine.
Laid back jackpot winner
The lucky Powerball winner is portrayed as a laid back kind of person. "Actually, most winners are not that calm but this guy seemed to be an
oasis of self-control
. He was quite relaxed and calm. The winner just couldn't believe he had won a jackpot of that magnitude. For that reason, he repeated the word 'unbelievable' multiple times," a spokesperson for the NZ Lotteries commented.
For now
Besides the $33 million jackpot, he also took home a $33 cash prize thanks to another winning ticket. The instant millionaire purchased the
Powerball tickets
at a Ponsonby Lotto outlet. He plans to treat his spouse to a car as she selected one of the fortunate Powerball numbers. The Aucklander revealed he would not quit his job. However, he used the
significant expression
'for the time being'.