Anticlimax for winning slot player
15-08-2013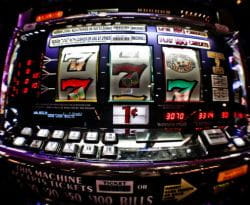 A 20-year-old gambler was overjoyed after winning a jackpot at the Sands Casino Resort Bethlehem. Rong Lin had a rude awakening as he was forced to give back the cash prize due to his age. The Fresh Meadows resident now faces accusations of underage gambling. Pennsylvania authorities refused to unveil the jackpot amount.
Doubts
Lin was spinning the reels of a slot machine at the Sands Casino Resort Bethlehem. At around 7:40 in the evening he hit a jackpot, after which he had to display his identification. A security officer had
doubts about the validity
of his ID-card and consulted a police officer.
Identity fraud
Investigation demonstrated that the photo on the ID-card did not correspond to Lin's face. It turned out that the jackpot winner was only 20 years old. Lin was charged for underage gambling at the
Sands Casino Resort Bethlehem
. That's what we call a 'bummer'.