Albuquerque resident finds $385,000 lottery ticket in car
24-07-2014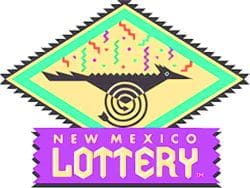 There's nothing more frustrating than missing out on a staggering prize. Dennis Romero has prevented such a deception after he stumbled upon a
$385,000 lottery ticket
in his car. It had been there for almost two months.
Claim at lottery
Romero found the winning ticket in the backseat of his car by chance. The Albuquerque resident used a lottery terminal to verify all the tickets he had purchased in May. "I immediately realized it was a
huge prize
as the display indicated that I had to contact the New México Lottery", the fortunate winner noted.
Wise lesson
All the numbers on Romero's ticket came up in the lottery draw that took place on 29 May. Those numbers were 4, 10, 12, 31 and 32, which saw him win the $385,000 prize. "One thing's for sure, I will definitely
verify my tickets more frequently
", the Albuquerque resident added. Romero plans to use the money to settle some debts, while he will put the rest of the winnings into a savings account.