$8 million jackpot winner wants to escape Canadian cold
03-01-2014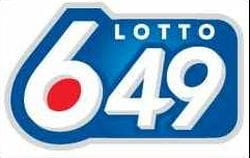 You may ask yourself how people survive Canadian winters. Well, how about a multimillion-dollar bonanza! Dennis Nash plans to enjoy some heat after taking home an
$8 million lotto jackpot
. The Winnipeg resident splits a $16 million jackpot with another winner from Calgary.
Time for some warmth
The lucky lotto player said he has no immediate plans for the windfall, but he will use some of the funds to settle some debts. But most of all, Nash plans to enjoy warmer temperatures. The Winnipeg resident added he always uses the same numbers, which are based on several special dates. In 2013, Nash collected a
$2,200 cash prize
thanks to his usual lotto numbers.
Six matching numbers
Nash noted he enjoyed some hours of sleep after purchasing the Lotto 6/49 ticket. He then checked the numbers and soon he was speechless. "I was shocked when I discovered that the numbers on my ticket matched up," the
Canadian lotto winner
added. Things got even better when he found out that all six numbers matched the drawn numbers.