$7.5 million bonanza thanks to jackpot pact
18-12-2015
A promise is debt, and that's the case with two friends from New Zealand. One of them just scooped a
stunning $15 million in cash
courtesy of a winning Powerball ticket. He will only keep half of it as a result of a pact they made about splitting lottery jackpots.
$250,000 jackpot all to himself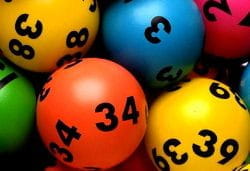 The fortunate winner, who has opted to remain anonymous right now, purchased the winning ticket at a Porirua-based retailer. In addition to the $15 million
Powerball windfall
, he pocketed another $250,000 cash prize. "I'm excited to inform my buddy about his $7.5 million share. I think it's reasonable to keep the additional $250,000 prize to myself", the winner commented.
Dream car finally within reach
He wants to continue to work despite his new millionaire status. The Porirua resident plans to buy the car he has always dreamed about, while his relatives will also benefit from the
life-changing lotto jackpot
. In the meantime, the New Zealand gambler has visited the Lotto NZ head office to collect his multimillion windfall, which he will split with his buddy as a result of the pact.