$73.3 million lotto winner awaits its fortune
19-06-2014
Grumpy Grandpa's has made headlines after selling a Classic Lotto ticket for a
$73.3 million windfall
. The retailer based in Ashtabula Township, Ohio has recorded an uplift in visitor numbers, after the news about the winning ticket. "More and more people want to catch a glimpse of the lucky store", one of the employees commented.
$1,000 selling bonus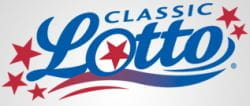 A friend of the store owner informed her about the winning ticket after the Ohio Lottery Commission had revealed the news. The lottery will award the retailer a selling bonus check for $1,000. An increasing number of customers buys Classic Lotto tickets believing that Grumpy Grandpa's brings
good luck
.
Great buzz
"The $73.3 million lotto ticket has definitely caused a great buzz around the town. Customers continue to ask our staff about the jackpot winner. Speculation is mounting about
who the winner may be
", the store owner added. Jackpot winners have six months to come forward, according to the Ohio Lottery.