$7 million lottery ticket expires Friday
23-07-2015
How devastated would it be to miss out on a multimillion lottery prize? Someone is about to experience such a disappointment if he or she doesn't claim the
$7 million jackpot
before next Saturday.
Two more days to cash in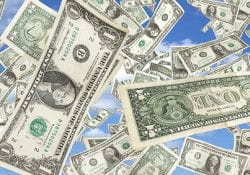 A spokesperson for the
New York Lottery
noted that the dazzling windfall was won last year. The lucky Cash4Life ticket features the numbers 5, 20, 35, 43, 48, in addition to the cash ball number 03, which were drawn on July 24, 2014. The winner has to claim the $7 million jackpot before July 25.
Jackpot recycling
The New York Lottery encourages people to verify their tickets in order to prevent a massive regret. If the ticket-holder fails to come forward before Saturday, the lottery will return the
unclaimed jackpot cash
to the prize pot for future drawings. Canarsie's Milky Way Deli, a Brooklyn-based convenience store, sold the winning Cash4Life ticket.