$50 million lotto jackpot thanks to church angel
03-06-2014
There's nothing more frustrating than losing a lotto ticket that hit a multimillion jackpot. That's exactly what happened to Hakeem Nosiru. The Toronto resident scooped a
$50 million cash prize
in the drawing on January 17, but he lost the ticket.
Devastating discovery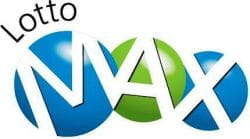 When Nosiru wanted to collect the life-changing jackpot he wasn't able to find the lucky ticket. He had hidden the ticket in his spouse's purse, but it wasn't there anymore after a church visit. The couple searched every corner of their house, without any result. They became
desperate and frustrated at the same time
.
Saved by church angel
Before hiding the ticket in his wife's purse, Nosiru had signed it with their address. A fellow churchgoer found the
lost ticket
and returned it to the rightful owner. In the meantime, the Ontario Lottery and Gaming Corporation had launched an investigation. For that reason, Nosiru was forced to present the ticket at the provincial police office.
No sleep, no hunger
The couple intends to splash out on a dream holiday and providing their family with financial support. Nosiru's spouse noted that she
almost fainted
when she discovered that the lotto ticket wasn't in her purse anymore. It caused her some sleepless nights and she wasn't able to eat. Nosiru and his wife Abiola still have to figure out a way to thank the woman who returned the ticket.